The work of John Paul Carillo involves the worlds of rock'n'roll, Hollywood, the college classroom, and down-and-out America. His dark comedies embrace themes of excess, redemption, and of absurd men yelling at each other.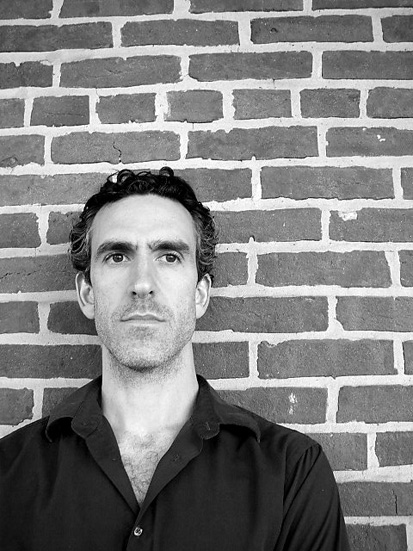 Originally from New York, John received an MA in fiction at CUNY, Queens College, and here finished his first book length manuscript, the novel DIRT BAG CITY; excerpts have been serialized at poet Paul Agostino's Headlock Press. John then moved to Baltimore, where he completed his MFA in fiction at The Writing Seminars, Johns Hopkins University. Here, with friend and former colleague Brian Platzer, he began to write screenplays as well as prose. Nominated for Best New American Voices 2010 by Alice McDermott, John then turned the story, "Little Hellhounds," into THE NAMELESS, a novel. "Little Hellhounds" has also been translated into French and published in the anthology Le Livre Des Felures (The Book of Cracks) by 13E Note Editions of Paris.
His current project is BAD ADJUNCT, the book he is currently shopping, a comic novel inspired by his time as an adjunct at CUNY Queens. An excerpt from BAD ADJUNCT has been published as "America Is Not the Future" at Vol. 1 Brooklyn.
Other projects include: ERIK ERIKSON, which began as a collaborative screenplay with Mr. Platzer; A Nightmare in Sparkling Gray, a screenplay adapted from John's own story of the same name; and Manifesto on the Ledge, a theater work with composer Anna Meadors, which was premiered by NYC new music ensemble Rhymes With Opera in May 2015, and is currently being expanded for 2016 production at the University of North Carolina.
John and Anna also collaborate in two groups: Three Red Crowns, a rock ensemble featuring sax, strings, vocals, and drums, with John on electric bass and guitars; and Joy on Fire, a sax, bass, drum trio that plays a jazz/rock hybrid dubbed "punk-jazz/fuzz-rock," or "Coltrane meets Zeppelin."
The world of music is an exciting element of John's writing; narrative structures create exciting journeys in his music. Working in both forms, he believes, enhances both forms.